Man nabbed as three men's manhood vanish after shaking them, crowd gather
Man nabbed as three men's manhood vanish after shaking them, crowd gather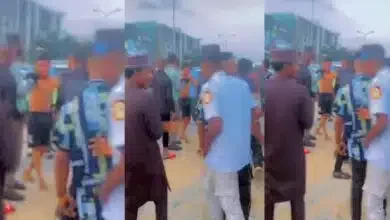 A trending video online shows a man apprehended by crowd after he reportedly magically caused their manhood to vanish after shaking them.
The incident was reported by a lady who bearrd witness of the scene as she disclosed that it occurred in Abuja, Nigeria.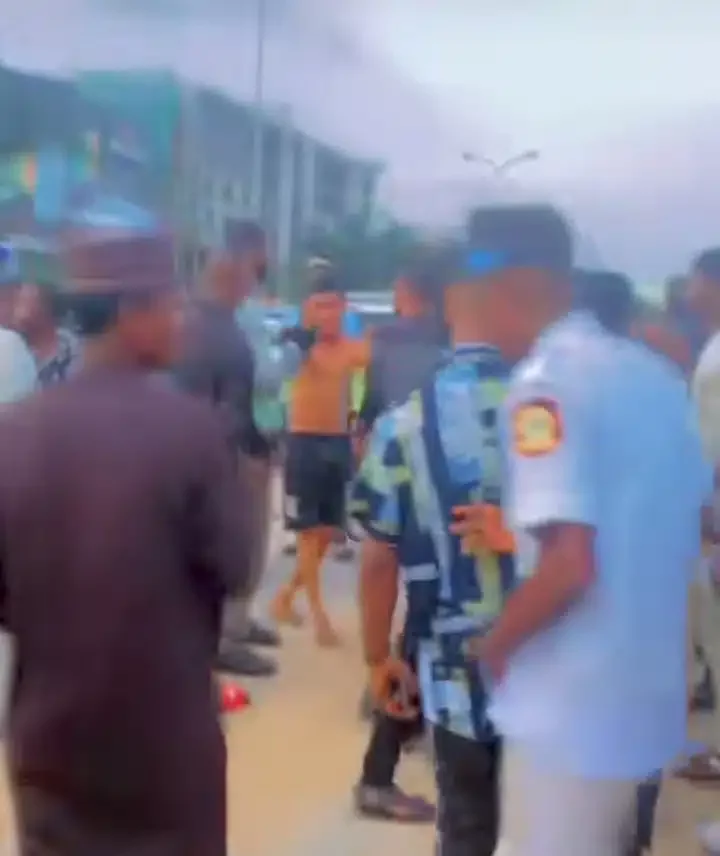 In the video making the rounds online, the alleged culprit, a young fair skinned man, was caught and paraded by crowd of people.
This has sparked mixed reactions …
@michealrex935 reacted: "Them collect my guy preeq last two months for this same abuja. guy no play o…abj dey hot at the moment. no more tax collector, na preeq collector😂"
@Omoye Otoide stated: "Why you sef dey shout like say na you get the preek wey dem vanish 😒🤦‍♀️🙄😂😂"
@Hadassah ❤️ said: "No be new thing nah come calabar nah every day 😂😂😂"
@jackgodstime🌴 inquired: "E don reach Abuja?? , i tink say na only for kogi e dey happen..😥"
@itzkmon7 chided: "Camera woman, mama one job them give you l, just one job😓🥺💔"
@Mildred said: "Exactly what's happening in Calabar rn for the past one month 🥺"
Watch video below …