Here are some pros and cons to consider before upgrading your device to iOS 17
Here are some pros and cons to consider before upgrading your device to iOS 17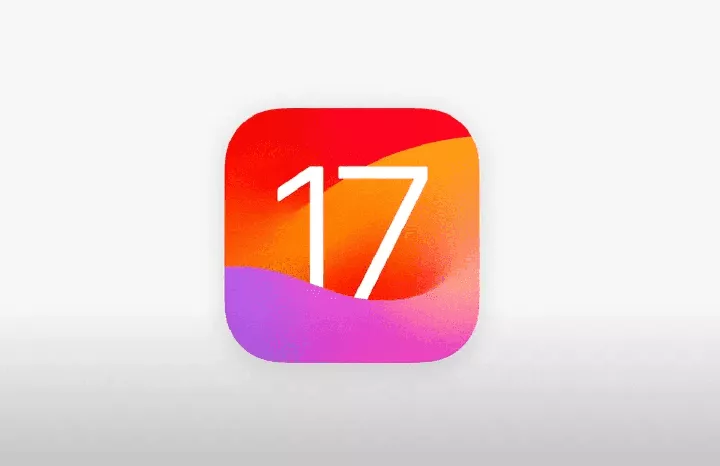 Why you may want to update to iOS 17 quickly or delay the update
Apple announced the release date for iOS 17 during its Wonderlust event last week, alongside the iPhone 15 series, the Apple Watch Series 9, and the second-generation Apple Watch Ultra. Alas, the long-awaited iOS 17 update for iPhones launched yesterday with a number of new and improved security features.
Along with the software update comes many perks which include changes to voicemail, FaceTime and more. Many of the new features are aimed at protecting iPhone owners who are at greater risk of cyberattacks and spyware, like journalists, activists, and human rights defenders. Other iOS 17 features are better suited for the wider population, including anti-web tracking and safely storing passwords and the easy sharing of newer phishing-resistant passkey.
A few glitches and bugs are common with the first official version of the software. However, Apple already released a public beta of iOS 17, so many of the big issues are probably hammered out. So, it's relatively safe for regular people to upgrade right away.
Even if you do wait to switch to iOS 17, every iPhone user should install the recent security update released by Apple. Here's how. But, the fact that the software has been fully released and is available to phones with the compatibility requirements does not mean you should be looking to update yours immediately.
In this article, we will look at a few reasons why you may update to the latest iOS 17 or not just yet and instead let others take it for a spin. But first, how do you update your iPhone?
How to update your iPhone's iOS
As a general rule, don't install a new operating system unless you have fully backed up your phone. You can do an iCloud backup or connect your phone to a computer and backup using the Finder app. At the very least, make sure your most valuable files, like your photos, are saved to a second location.
To install iOS 17, go to Settings → General → Software Update. For best results, make sure it's on a WiFi network, charged and plugged in. Once the update is downloaded, you'll have to wait a bit for the device to restart, so pick a time when you will be okay without access to your iPhone.
Once it restarts, you are ready to test out the new features.
However, not every iPhone running iOS 17 will get all the new features, especially older models like the iPhone XR and iPhone 11. Below you'll find some of the features that aren't supported on all devices running iOS 17:
Hand reactions in FaceTime: iPhone 12 and later.
FaceTime on Apple TV: iPhone XS/XR and later.
Improved autocorrect: iPhone 12 and later.
Predictions inline as you type: iPhone 12 and later.
Why you may want to install the new iOS 17 for your iPhone
iOS 17 brings big updates to Phones, Messages, and FaceTime that give you new ways to express yourself as you communicate. StandBy delivers a new full-screen experience with glanceable information designed to be viewed from a distance when you turn the iPhone on its side while charging.
One notable feature is that of the voice mail screen which will now show a transcription of what the person is saying in near real-time, so you can decide if you want to pick up. This feature is a nod to the early days of voice messages, when you didn't have caller ID and would listen to your answering machine live to "screen" calls.
AirDrop makes it easier to share and connect with those around you and adds NameDrop for contact sharing. Enhancements to the keyboard make entering text faster and easier than ever before. iOS 17 also includes updates to Widgets, Safari, Music, AirPlay, and more.
The safari for instance now strips tracking information from web addresses that can be used to uniquely identify your device and track you across the web. This makes it more difficult for websites and advertisers to see which other sites you access.
The operating system update also comes with specific security updates for different devices. You may want to check for your device here. But generally, the update now allows you to choose which photos you want to share in-app, while the rest of them are kept private. Also, an application can add an event to your calendar without being able to see your other events.
The new and improved Lockdown Mode increases security to help protect you against more sophisticated cyberattacks. It even works on your Apple Watch now. This feature couldn't have come at a better, given that recent exploits used to plant spyware have been capable of compromising Apple Watch owners.
Why you may want to delay the update
Despite all the buzz around FaceTime messages, live voice mail transcription and StandBy Mode, there are a few reasons not to upgrade immediately.
One reason to hit pause on the download? The update might also cause your battery to drain faster than normal, possibly because your device is working in the background to index your files so the fancy new features included in iOS 17 can work properly. It's not uncommon for the battery to suffer during the first few days as the iPhone processes the update.
So, if your battery health level is already in bad shape (Settings > Battery > Battery Health), you might want to refrain from updating to iOS 17 for a bit.
Another is storage. If you're running low on device storage keep in mind that the download will take up several gigabytes. Even if you have sufficient storage just to install it, your iPhone may ultimately become slow.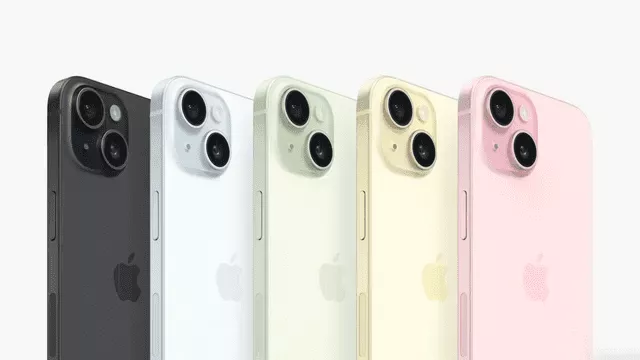 Just because your iPhone supports iOS 17 doesn't necessarily mean the new OS will run smoothly on your device. An older iPhone model, like the iPhone XS or iPhone 11 Pro might struggle to keep up with iOS 17's demands, due to little storage, low RAM or an older chipset.
Lastly, no matter how polished a software update may seem, a few bugs are bound to slip through the cracks. It's why Apple sometimes releases a "point update" shortly after a major update, to fix issues like:
Battery drain.
Lag.
Apps force-closing.
Phone restarting.
Unusable features.
Finally,
While some may have reasons for delaying or even declining to update with iOS 17, for most, it's probably a good idea. Along with a lengthy list of features, including AirDrop for contacts, live voicemail transcribing, StandBy mode that turns your phone into a smart bedside clock and a new way of interacting with Siri, iOS 17 also provides the most up-to-date security protections.